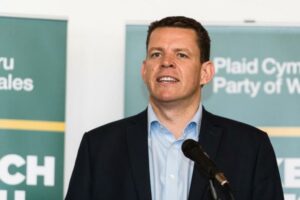 A response to the news that the Labour Member of Parliament for Islwyn, Chris Evans MP, has backed calls for an independent Welsh Covid Inquiry.
Health Spokesperson, Rhun ap Iorwerth, said:
"We have long-called for a Wales specific Covid enquiry. In fact we called for getting an inquiry framework set up in the early days of the pandemic, so evidence could start to be gathered in 'real time'.
"Wales rightly acted independently in so many areas during the pandemic and with so many of the relevant policy areas devolved, and so many decisions having been taken in Wales, we need a Wales-specific inquiry. The Welsh Government has got to take responsibility for its actions – good and bad, and there should be no avoidance of detailed scrutiny.
"As positive as it may be to hear one lone Labour voice agreeing with us, what we need is for the Welsh Labour Government to change its mind and do the right thing."