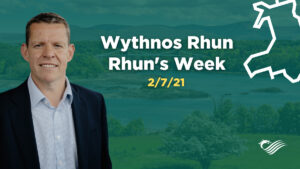 Plenary
I responded to the Prime Minister's statement on reforming the union today, saying that the key question the First Minister should be asking is how can the interests of Wales, and the interests of the people of Wales best be protected in the future, how could we build a nation that is best able to meet the aspirations of the people of Wales, who can plan for a fairer, fuller, more open and prosperous future.
CPG – Coeliac
I was elected Chair of the Cross Party Group on Coeliac this week.
Meeting
I had a number of meetings this week including a meeting with the RCN, M-SParc, Golwg 360 and meeting with HSBC to call on banks to come up with ideas such as community hubs for non-branch or former branch locations .
Driving the Future Event – M-SParc
At the end of last week, I visited M-SParc to visit their future driving events which focused on how vehicles and green transport were developing. It was a great event and a chance for me to see all kinds of brand new technology.
Tŷ Gobaith Visit
I had the pleasure of visiting Tŷ Gobaith to visit the team there, I was guided around the place by Angharad and the team who did an amazing job there. Thank you all for the warm welcome.
Elective Surgery
After writing to the Health Board earlier this month calling on them to detail what action they will take to address the extensive waiting lists, following an announcement by them that they will resume elective surgery. I received a response detailing how they intend to address waiting times across the Health Board.
Follow this link to read their response – https://www.rhunapiorwerth.cymru/startback…/
Dementia Friend
I and my team received training from Alzheimer's Wales. We can therefore say that we continue to be a Dementia friendly team. Many thanks to them for the great training.
Facebook Live
It was really nice to catch up with constituents again this week to discuss issues arising around the pandemic or any other issue.
MônFM
I recorded my weekly bulletin which is broadcast on MônFM weekly, every Friday at 8pm – tune in!
Surgery
Like every week, I held my surgery to give people the opportunity to voice their problems or concerns and to offer them a solution or help.
Constituents
With the help of my team, I answered many constituents' emails and phone calls throughout the week.