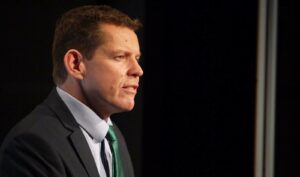 2 month delay to process paper licence applications and renewals causes concern
In response to a number of enquiries from constituents with concerns about their driving licence renewals and applications, Rhun ap Iorwerth, Member of the Senedd for Ynys Môn has written to the Secretary of State for Transport, Grant Shapps MP, calling for additional resources for the DVLA in order to clear the significant backlog. Whilst online applications' turnaround is now reported as being back to normal, the DVLA provides regular updates stating that they continue to experience significant delays in processing paper applications.
The DVLA website currently states that they are currently processing paper applications received on 9 November, and that Covid-19 safety measures and the impact of previous industrial action are to blame for ongoing issues.
The Member of the Senedd for Ynys Môn has called on UK Government to implement additional resources in its Swansea-based DVLA handling centre to tackle the current backlog and end the disruption and worry for those caught in the process.
Rhun ap Iorwerth MS said:
"It's concerning that the DVLA are so behind in processing paper applications – many constituents have been getting in touch with me, worried that they are yet to receive their new driving licence. It must also be a huge strain on the staff themselves who are dealing with what looks to be a huge volume of applications in the system."
"I've written to the Department of Transport, calling on the Secretary of State to invest additional resources to respond to this backlog. Many of those who will have applied by paper will be people with little or no access to online services or have complex cases where medical forms will have been provided, so it's a worrying time for them. My constituents need assurances that steps are in place to restore services post-covid."
Copy of letter to – Rt Hon Grant Shapps – DVLA