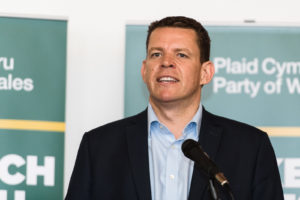 Anglesey MS condemns 'Fire and Rehire' scheme
As thousands of British Gas / Centrica employees continue to take industrial action the Senedd Memeber for Ynys Môn has again criticized the company for undermining the workers' contracts. British Gas is, in effect, undergoing a process of dismissing their staff and re-employing on less favorable contracts.
Anglesey's Member of the Senedd, Rhun ap Iorwerth MS, extended his support to the company employees who will strike again today and next week to press British Gas to change their minds. He has already written to the British Government asking for support for the workforce.
Rhun ap Iorwerth MS said:
"It is totally unacceptable to treat the workforce this way. Many of them have given loyal years of service to the company, treating them this way would not be fair at any time, but especially now in the midst of the uncertainty of the pandemic. This kind of practice should be banned."
In September last year, Mr ap Iorwerth wrote to the then British Government Secretary of State for Business, Energy and Industrial Strategy, Alok Sharma MP to request his support for British Gas and Centrica employees and called for this practice to be banned from employers.
An employee of British Gas, who serves the Anglesey constituency told Rhun that he and his fellow British Gas engineers were "very angry with the managers who are trying to bully us into accepting new terms, which set targets which are impossible to reach," adding that they will "put us under extreme pressure".
Rhun ap Iorwerth MS stressed:
"British Gas's decision to treat its employees in this way is unreasonable, and I extend all support to the striking workers over the coming weeks. There are 15 employees who take responsibility for the Anglesey and North West Wales area, absolutely essential workers who deserve fair play and reasonable contracts from their employers."
"I really hope British Gas reconsiders their decision which is going to affect thousands of people across the UK. This is a battle for others who may face similar tactics from their employers. "