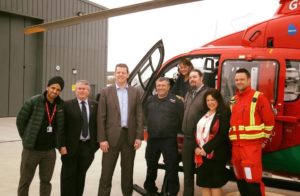 Wales Air Ambulance marks 20 years of service.
Rhun ap Iorwerth MS celebrates St David's day by thanking 20 years of service from the Welsh Air Ambulance.
Rhun ap Iorwerth said: "This St David's day is a very historic one for the Welsh Air Ambulance service, as they reach a very special milestone. This vital service has saved so many lives over the years, and is a service that means a lot to many. "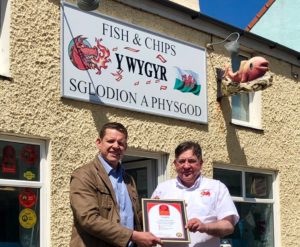 Y Wygyr Chip Shop in Cemaes is one of the many businesses that has been raising money for the charity for years and is encouraging anyone to donate, to show their appreciation for the charity's hard work during this difficult time .
Rhun ap Iorwerth added "I am extremely proud of all the work that the Air Ambulance is doing, we thank them very much, especially over the challenging times of the pandemic. If you can contribute anything to the charity, It would be highly appreciated"